Hambantota looks set to host the Super 4 Stage. The Asia Cup, one of the most highly anticipated cricket tournaments in the Asian subcontinent, is gearing up for its Super 4 Stage, and all eyes are on Hambantota as the potential host venue. Hambantota, a picturesque coastal city in Sri Lanka, has established itself as a cricketing hub over the years, with its state-of-the-art stadium and passionate cricket-loving population. The prospect of hosting the Super 4 Stage is a testament to the city's infrastructure and reflects its growing prominence in the cricketing world.
Hambantota looks set to host Super 4 Stage | Asia Cup 2023
The Super 4 Stage of the Asia Cup is the pinnacle of the tournament, where the top four teams from the group stage battle it out for supremacy. It's a phase that captivates cricket enthusiasts across the continent and beyond, as it showcases thrilling matches, intense rivalries, and top-notch cricketing talent. If Hambantota secures the hosting rights, it will undoubtedly add a unique flavor to the tournament, with its vibrant culture, warm hospitality, and world-class facilities set to provide an unforgettable experience for players and fans alike.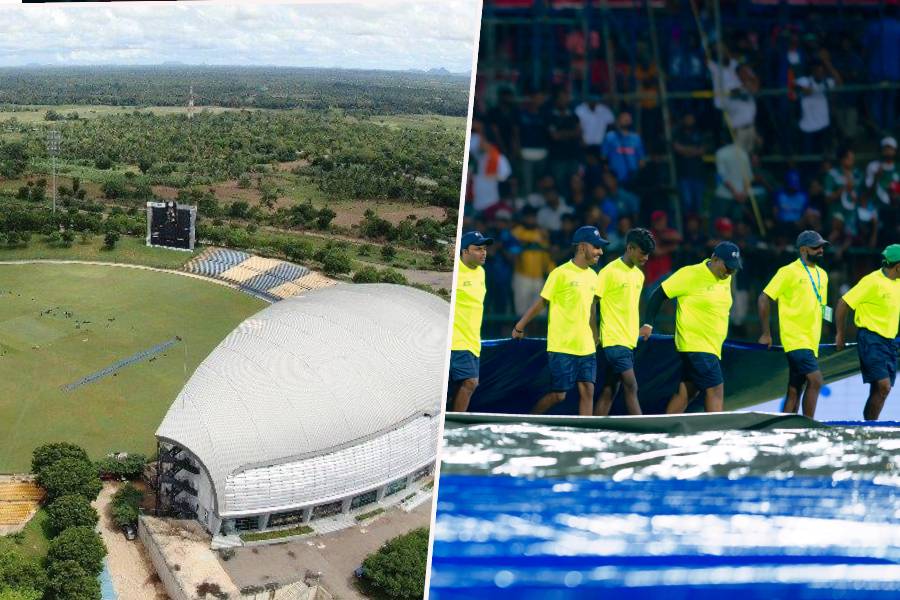 The decision to potentially hold the Super 4 Stage in Hambantota underscores the tournament's commitment to promoting cricket in emerging markets and fostering camaraderie among Asian nations. As the cricketing world eagerly awaits the official announcement, all signs point towards an exciting and memorable edition of the Asia Cup, with Hambantota poised to take center stage and showcase its passion for the sport on a grand scale.