India triumphs over Nepal and sets the stage for India-Pakistan clash in Asia Cup 2023. In a thrilling encounter at the Asia Cup 2023, India successfully fended off Nepal's spirited challenge. The match showcased a remarkable display of cricketing skills from both sides, with Nepal putting up a formidable fight against their more established neighbors. India's victory was hard-fought, and it showcased their determination and resilience on the field. This win secured their position in the tournament and set the stage for an electrifying clash against arch-rivals Pakistan in the upcoming fixture.
India triumphs over Nepal, sets the stage for India-Pakistan clash in Asia Cup 2023
As India prepares to face Pakistan in the Asia Cup 2023, anticipation and excitement are reaching a fever pitch. The Indo-Pak rivalry is one of the most intense and anticipated contests in cricket, and this match promises to be no different. Both teams have a rich history of intense battles on the field, and fans from both nations are eagerly waiting to witness another chapter in this historic rivalry. The clash between India and Pakistan is not just a game; it's a cultural event that unites and divides cricket enthusiasts across borders.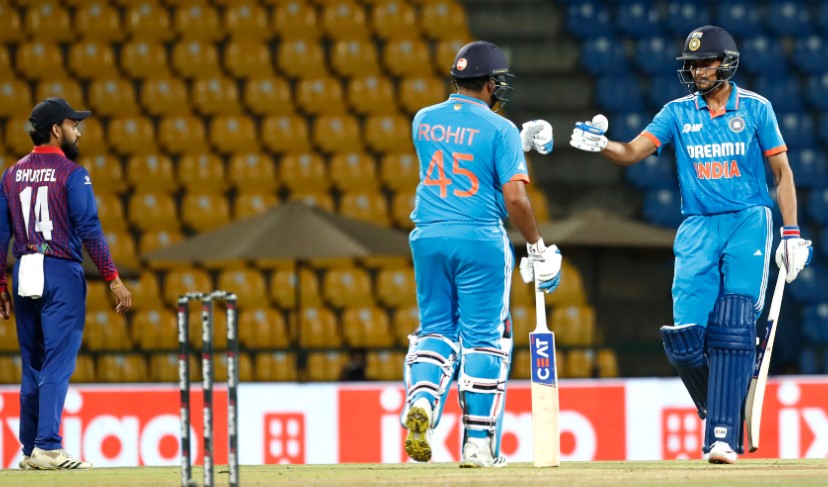 With their victory over Nepal and the impending showdown against Pakistan, India's cricket team finds themselves in a challenging yet thrilling position in the Asia Cup 2023. The pressure is on as they aim to maintain their winning momentum and uphold their pride in this fiercely contested tournament. The match against Pakistan is not only about cricket; it's about history, emotions, and the unyielding spirit of competition that defines this iconic rivalry. Cricket enthusiasts worldwide will be glued to their screens, eagerly awaiting the outcome of this high-stakes encounter that promises to be a spectacle for the ages.