The cricketing world is abuzz with excitement as three legendary Pakistani cricketers, Shahid Afridi, Abdul Razzaq, and Misbah-ul-Haq, are set to make a grand return to the field in the inaugural Over40s Cricket Global Cup. These stalwarts of Pakistan cricket have left an indelible mark on the sport with their exceptional skills and leadership. Now, fans worldwide will have the opportunity to witness their cricketing prowess again, albeit in a different format.
Over40s Cricket Global Cup | Afridi, Abdul Razzaq, and Misbah-ul-Haq will return
Shahid Afridi, known for his explosive batting and sensational leg-spin bowling, remains a beloved figure in the cricketing community. His audacious sixes and charismatic presence have thrilled audiences for years. Abdul Razzaq, the all-rounder extraordinaire, was renowned for turning matches with both bat and ball. The calm and composed captain, Misbah-ul-Haq, led Pakistan to memorable victories and will now offer his tactical understanding on the field. Their participation in the Over40s Cricket Global Cup promises to be a nostalgic and exciting journey for fans as these cricketing icons seek to relive their glory days.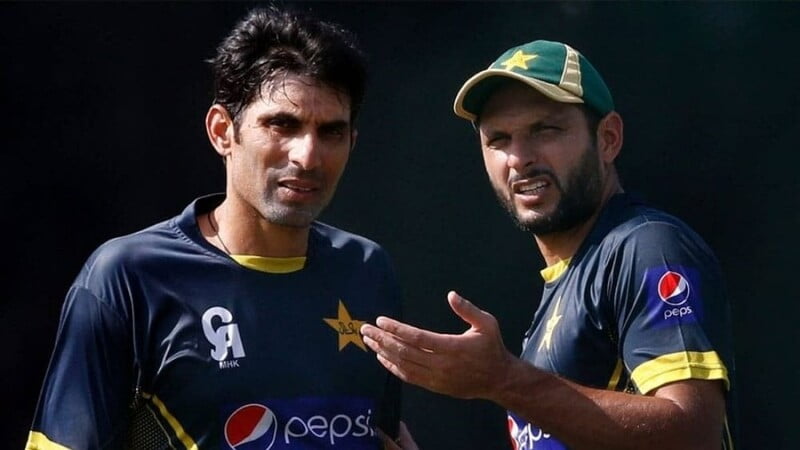 As these three cricketing maestros lace up their boots again, their presence will inspire a new generation of cricketers and rekindle fond memories for fans who have followed their careers with unwavering devotion. The Over40s Cricket Global Cup is not just a tournament; it's a celebration of the enduring love for cricket and a chance to witness these legends weave their magic once more on the hallowed turf. Cricket enthusiasts worldwide eagerly await this spectacle, hoping to taste the brilliance that Afridi, Razzaq, and Misbah have consistently delivered throughout their careers.