Bangladeshi cricketer Tanzim Hasan Sakib found himself recently embroiled in controversy due to social media posts that criticized women who are part of the workforce. This controversy unfolded just days after his impressive debut in international cricket.
However, the admiration that initially followed his standout performance in the Asia Cup quickly turned into condemnation from women's rights activists and feminists after his misogynistic posts about working women came to light.
Tanzim Hasan Sakib controversy over his misogynistic social media posts
In one of his Facebook posts from last year, Tanzim expressed views like, "If a wife works, it jeopardizes the husband's rights. If a wife works, it neglects the child's rights. If a wife works, it compromises her elegance." He claimed that a working wife would lead to family ruin and damage societal values. In another post, Tanzim cautioned men against marrying women comfortable socializing with their male friends at university, suggesting that such women wouldn't make "modest" mothers for their sons.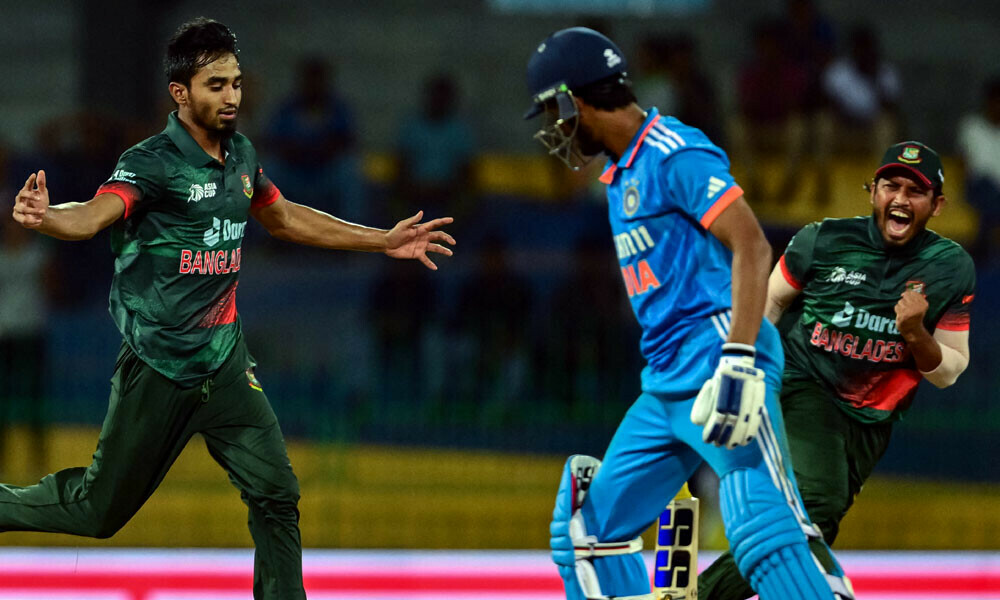 These comments from Tanzim sparked significant backlash, with critics pointing out the irony that the jerseys worn by the Bangladesh cricket team were produced in factories predominantly staffed by women. Paris-based feminist writer Jannatun Nayeem Prity expressed her disappointment, emphasizing the need for Tanzim to view his mother as a regular human being. In a widely shared Facebook post, writer Swakrito Noman described Tanzim's comments as profoundly offensive and called on the Bangladesh Cricket Board (BCB) to scrutinize the player and demand an apology.