Maxwell leads Australia to a World Cup win against Afghanistan. Australia has advanced to the semifinals of the ICC Cricket World Cup 2023 remarkably, thanks to a historic one-day international (ODI) innings from Glenn Maxwell. Despite battling a leg injury and facing considerable physical discomfort, Maxwell's extraordinary effort of scoring 201 runs led Australia to a thrilling three-wicket victory over Afghanistan at the Wankhede Stadium in Mumbai.
Maxwell leads Australia to World Cup win against Afghanistan
The match saw a record-breaking run-chase at the Mumbai stadium, a stark contrast to the early struggles of the Australian team. After Afghanistan decided to bat first and posted a formidable total of 291-5, Australia found themselves in a precarious position at 91-7 in the 19th over. The Afghan pacers Naveen-ul-Haq and Azmatullah Omarzai and the star leg spinner Rashid Khan combined to create significant setbacks for the Australian side.
However, the 35-year-old Glenn Maxwell showcased his exceptional talent and resilience, forming a sensational 202-run partnership with his captain, Pat Cummins. Despite being visibly affected by his physical condition, Maxwell unleashed a barrage of boundaries, including 21 fours and 10 sixes, in just 128 balls. Cummins, in a supporting role, contributed 12 runs from 68 balls to the match-winning partnership.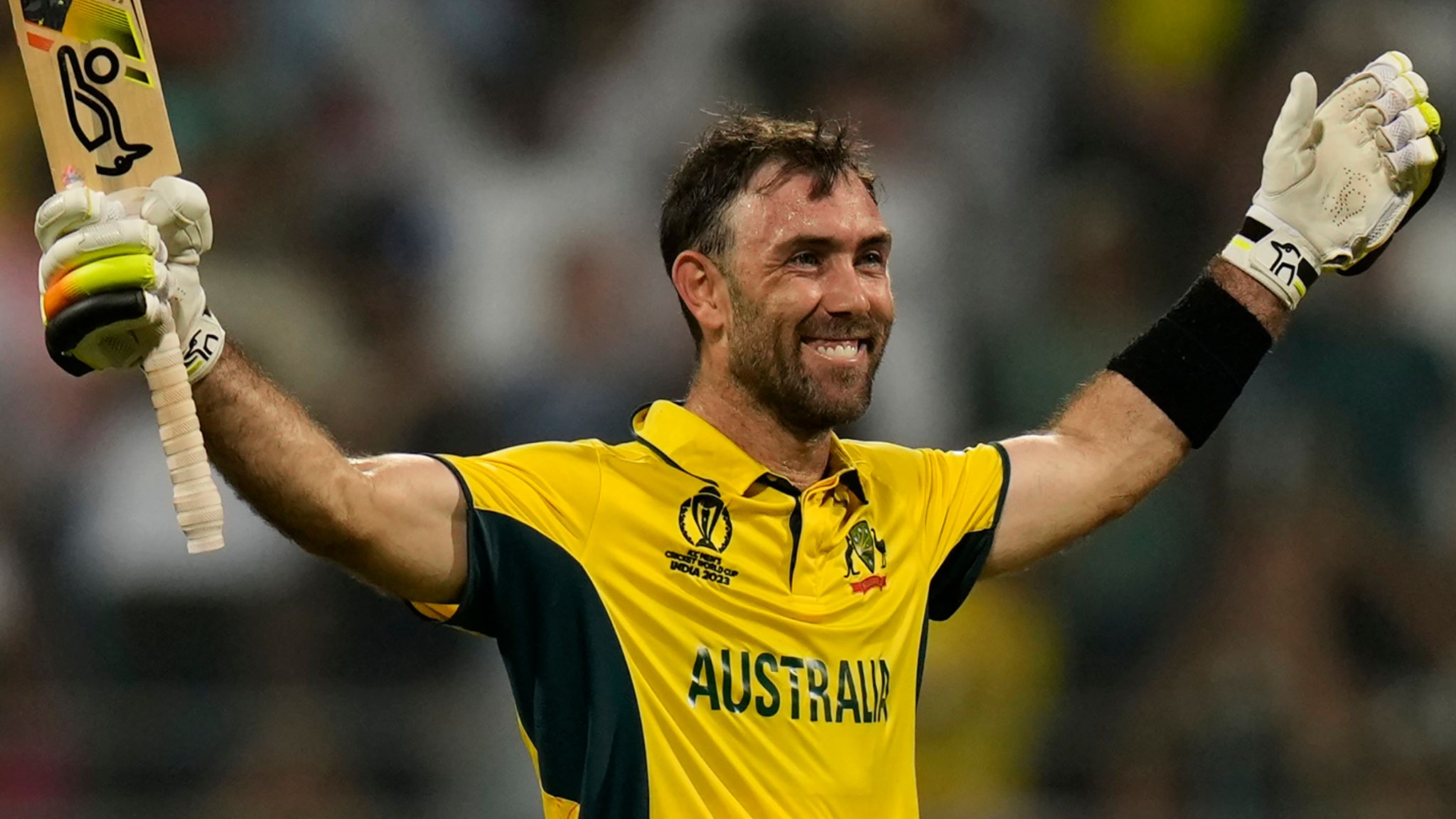 Maxwell's heroic innings not only turned the match around but also created a lasting memory in ODI cricket. It was an incredible display of determination and skill that enabled Australia to secure their place in the World Cup semifinals, leaving cricket enthusiasts and fans in awe of his historic achievement.