PCB expresses concern over Visa delays for Journalists and Fans for the World Cup. The Pakistan Cricket Board (PCB) has voiced its "extreme disappointment" regarding the delay in issuing Indian visas for Pakistani journalists and fans attending the World Cup. Zaka Ashraf, the chairman of the PCB management committee, held discussions with Pakistan's Foreign Secretary, Syrus Sajjad Qazi, urging him to address this issue with India's Home Ministry through Pakistan's high commission in New Delhi.
PCB expresses concern over Visa delays for Journalists and Fans
In a statement, the PCB expressed dismay, saying, "The PCB is extremely disappointed to see that journalists from Pakistan and fans are still facing uncertainty about obtaining an Indian visa." Approximately 50 Pakistani journalists accredited by the International Cricket Council (ICC), are unsure when they will receive their visas, with Pakistan's second match against Sri Lanka scheduled in Hyderabad on Tuesday. The Pakistan cricket team received their visas less than 36 hours before their departure to Hyderabad via Dubai. This delay in player visa issuance led to the cancellation of a brief training camp in Dubai, and the team proceeded directly to Hyderabad. There, they played two warm-up games against New Zealand and Australia before winning their first World Cup match against the Netherlands.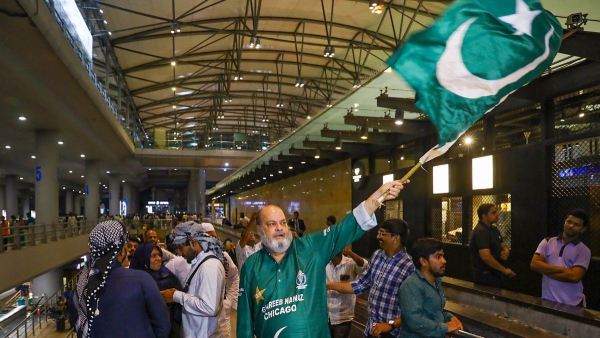 The PCB has already reminded the ICC and the Board of Control for Cricket in India (BCCI) of their obligations and terms specified in the host agreement, which ensures visas for fans and journalists of participating teams. Additionally, the PCB has requested its government to assess player security in India, emphasizing the paramount importance of the safety and well-being of the Pakistan squad.
The number of Pakistan fans receiving visas ahead of the highly anticipated game against India at the Narendra Modi Stadium in Ahmedabad on Saturday remains uncertain. In a related development, Pakistani Zainab Abbas, who was in India as an ICC television presenter, returned home on Monday, leaving five days into the six-week-long tournament. An ICC spokesperson clarified that Abbas had "not been deported but left for personal reasons."
While Pakistan and India have not played a Test match against each other since 2007 due to political tensions, they have regularly competed in other formats. India's recent Asia Cup games were held in Sri Lanka as they refused to travel to Pakistan for the tournament.