Visa not granted for Pakistan cricket team for World Cup. India has not yet granted visas to the Pakistan cricket team, scheduled to play its first warm-up match in Hyderabad before the 2023 ODI World Cup. This delay has created obstacles for Pakistan's cricket team in their journey to the upcoming ODI World Cup in India, leading to the cancellation of their pre-tournament team bonding trip to Dubai. Initially, the team, led by Babar Azam, was set to depart for the UAE next week for a short stay before heading to Hyderabad for their first warm-up match against New Zealand on September 29.
Visa not granted for Pakistan cricket team for World Cup
Pakistan's inaugural warm-up match against New Zealand will occur behind closed doors in Hyderabad due to concerns about security coinciding with two major religious festivals in the city on the same day. Although an unnamed official has described the situation as "alarming," there is a widespread belief that the visas will be granted in time. Pakistan applied for the visas more than a week ago. Among the nine teams traveling to India for the World Cup, Pakistan is the only squad still awaiting visa clearance.
The Pakistan Cricket Board (PCB) previously suggested moving Pakistan's World Cup matches outside India, potentially to Bangladesh. However, this proposal was brought up for consideration in 2023 and was ultimately dismissed in August when the Pakistani government approved the team's travel to India.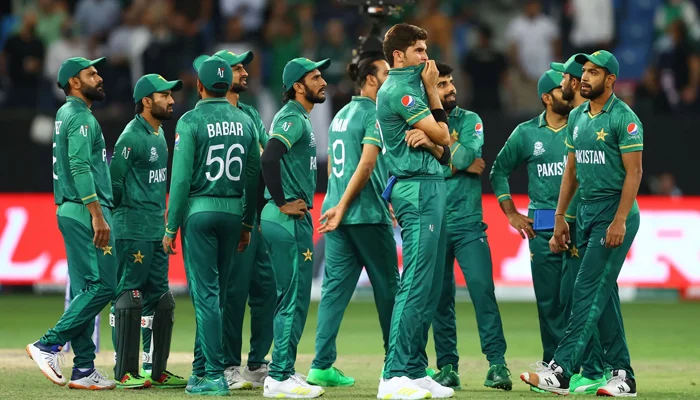 In contrast, India has achieved a significant milestone by securing a 5-wicket victory against Australia on September 22. This win has elevated them to the coveted position of the world's number-one ODI team, surpassing Pakistan. Currently holding the top spot, India boasts an impressive rating of 116, accumulating a total of 4,864 points. This achievement is expected to boost the team's confidence even further, especially in light of their dominant performance against Australia in the inaugural ODI match at Mohali Cricket Stadium.