Australia beat the Netherlands by 309. Australia secured a resounding victory over the Netherlands by an impressive margin of 309 runs in New Delhi during the ICC World Cup. Glenn Maxwell's outstanding century, achieved in just 40 balls, played a pivotal role in Australia's total of 399-8. They successfully defended their score by dismissing the Dutch team for 90 runs in 21 overs. This win surpassed Australia's previous World Cup record margin, a 275-run victory over Afghanistan in 2015. David Warner also contributed significantly with his century, marking his sixth in World Cup history.
Australia beat Netherlands by 309 | World Cup 2023
The Australian team's bowlers were on point, with wrist spinner Adam Zampa claiming four wickets for only eight runs in three overs. This victory marked the largest run margin in World Cup history and substantially improved Australia's net run rate from -0.193 to an impressive 1.142.
In this remarkable match, Glenn Maxwell's century, achieved in just 40 balls, took center stage. Alongside him, David Warner, Steve Smith, and Marnus Labuschagne significantly contributed to Australia's total of 399/8 against the Netherlands. Logan van Beek impressed with four wickets, while Bas de Leede managed to take two wickets, albeit at the cost of conceding 115 runs.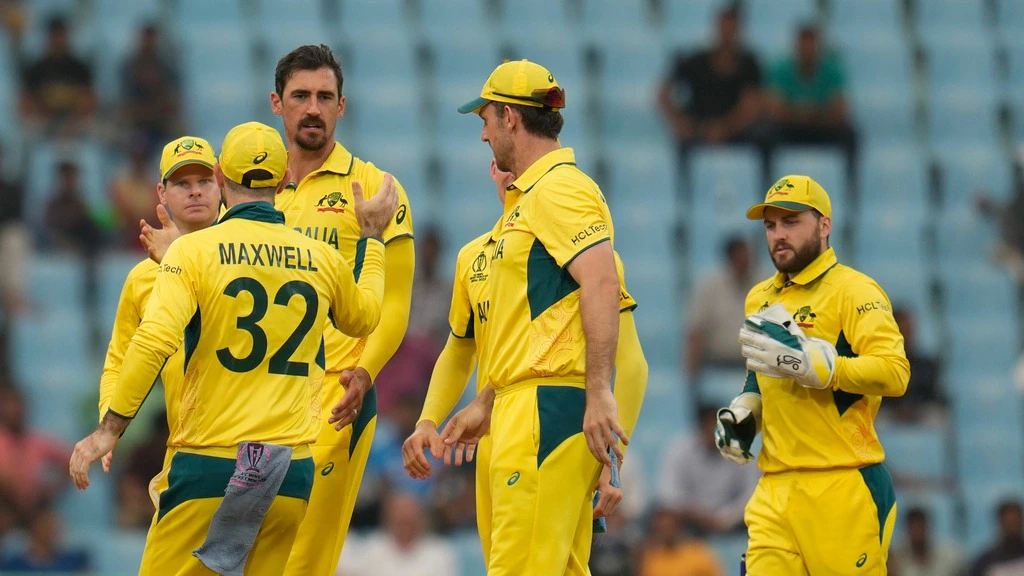 Australia faced the Netherlands in their fifth ICC World Cup 2023 match. Both teams had different motivations for a strong performance. Australia had an inconsistent campaign, rebounding after initial losses to South Africa and India with wins against Pakistan and Sri Lanka. In contrast, the Netherlands had won only once in their last four games but had already demonstrated their capabilities by defeating South Africa in the tournament's opening round.