Juventus star Federico Chiesa has been lighting up the Serie A in spectacular fashion this season. The talented winger has already surpassed his goal tally from the previous campaign, showcasing remarkable growth and consistency in his game. Chiesa's ability to find the back of the net has been instrumental in Juventus' push for Serie A glory, as he continues to be a pivotal figure in their attack.
Juventus star Chiesa has already scored more Serie A goals than last season
Chiesa's improvement has not gone unnoticed by fans and pundits alike, as his remarkable goal-scoring exploits have made him a key asset for the Bianconeri. His ability to score in crucial moments and create scoring opportunities for his teammates has added a dynamic dimension to Juventus' offensive arsenal. As Chiesa continues to mature and hone his skills, he is undoubtedly one of the brightest talents in Italian football, and his performances this season are a testament to his growing influence on the pitch.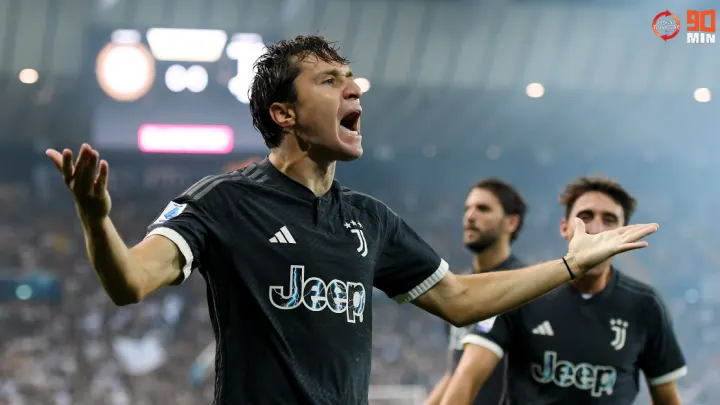 With each goal he scores, Chiesa cements his status as a Juventus star and reaffirms his position as a rising star on the international stage. As he aims to continue his impressive goal-scoring run, Chiesa remains a player to watch, and his contributions will be pivotal in Juventus' pursuit of Serie A success and beyond.